By the many posts that I have done on Michael Jackson, it is obvious that he majorly influenced my life. Its officially been a year and I can't believe it. But if feels just like yesterday when he I heard that he died, I remember exactly where I was and what I heard. But let's forget about all of that and celebrate!
I just want to start off by saying that his music has been penetrating my ears, heart and soul ever since I was a little girl. The Jackson 5 was played at all times by my parents, but it wasn't until later that I discovered more about his later music.
His accomplishments, accolades and awards surpass that of any other musical artist out there. From Grammys to humanitarian awards, Michael had all of it and touched people of all walks of life with his love for music. I just wish that more people would accept and respect that, because he is still so disrespected even after his death by so many people. But this only makes his family, friends and fans more appreciative for being able to know MJ in his entirety......Forget what everybody else thinks!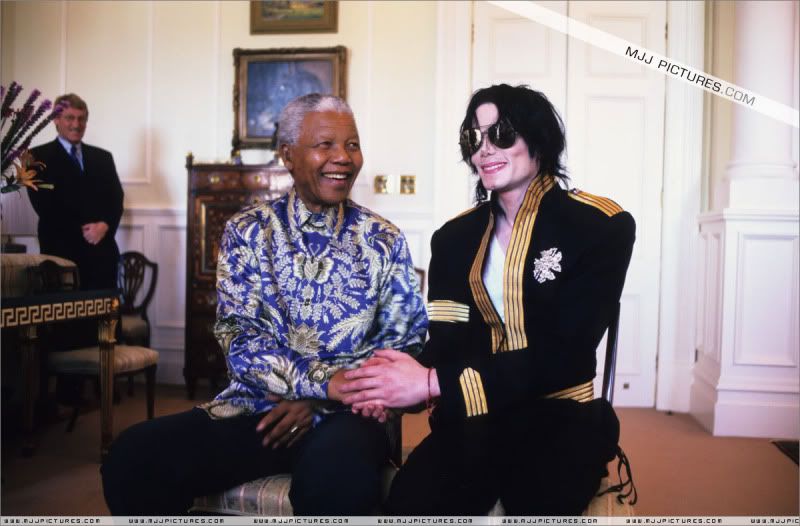 So the question that I would love to pose to you all is,
what did you love the most about MJ?
For me, it was his strength and compassion for others. Michael was loved by the world, and hated by those who didn't care to understand him. But through it all, he remained true to himself and still lived his life doing what he felt was right. His strength was beyond comparison. And his compassion for people is what made him so surreal. He wanted to the heal the world; he wanted all negative things that prevented the world from being united to cease. He was a great man.
So I will leave you with some videos that show MJ in his prime. We miss you Michael and the world is celebrating you today! Keep dancing and singing, wherever you are! Love ya!
♥