Ok guys, my second and final tribute to Soul Train for the month of October is to an amazing duo that is ever so deserving of one,
Ashford & Simpson
.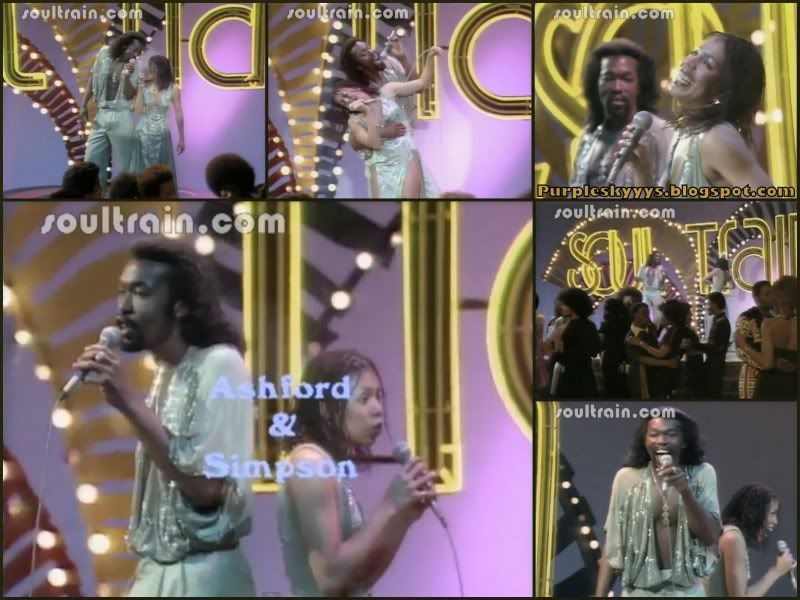 When I tell you that I watch this video almost everyday, I am NOT exaggerating. The lyrics of this song are phenomenal.
"...If happiness is what you seek, first you better realize you're walking down the wrong street. 'Cause I found it, yeaaah.. And it's DEEP INSIDE and I want to take you there."



And not only are the lyrics moving, so is watching these two lovers perform this song. You can really see and feel the passion between these two. You can tell that they mean EVERY word that they are saying to each other and it is just a testament of the true love that was shared between the two of them.
Music like this is in dire need right now, especially in these times. Love songs will always stand the test of time and they live on forever due to their message, and this is definitely one of those kind of songs. A song that will be listened to for years to come.
And as I close out this post, I would like to reiterate my appreciation for the show
Soul Train
and what it did for African American artists, American history, and most importantly, its viewers. I am sure many people can agree with me when I say that this show really SHOWED the world what talent looks like and documented the African American musical experience for many years.
I will also be playing this song on my upcoming
radio show
this Thursday, so tune in!
And
Purpleskyyys
is wishing you,
LOVE, PEACE & SOULLLLLLLLLL!
(LMAO)
Previous post on
Ashford & Simpson