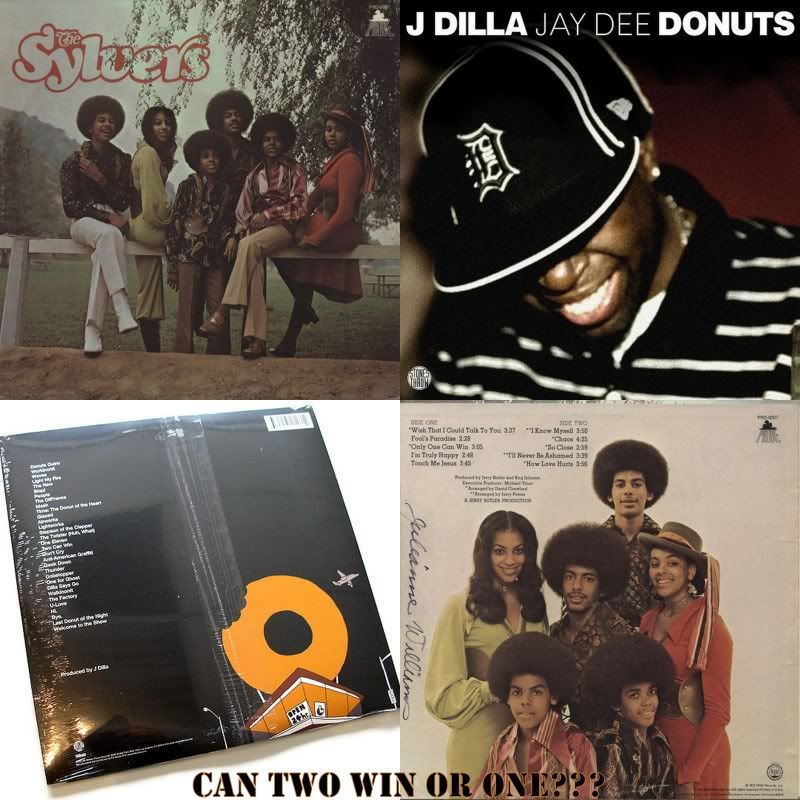 Ok, guys. This post was a MUST-DO. Recently, I have been really
DIGGING
into the music of
The Sylvers
. This family-group were and still are talented beyond comparison and have one of the most unique sounds of any musical group that I have come across.
And as my digging has obviously led me to great music, something random happened. I learned that one of the songs that I came across entitled,
"Only One Can Win"
by The Sylvers was sampled by one of my favorite producers,
J-Dilla
. When it comes to songs being sampled, it usually happens the other way around... I will hear the cover and/or sample song first, then have to back track to the original, but this time it happened the other way around...But I complaining!
So as I am listening to the original version, I am mind-blown by the production of the song and how The Sylvers manage to make their voices blend so well. I am also amazed by the maturity of Edmund Sylvers voice, who sung lead on this song as he was only a teenager. Then, I marvel at the way Jay Dee was able to mix this record and make a 70s R&B joint sound so fresh, with a Hip-Hop type of twist to it.
And this leads me to the question of whether only one can really win? Because in this case and musically speaking, I am totally in love with both of these songs. Although, it is only one song that has been re-mixed, there is a true dynamic between the both of these songs. A dynamic that makes them both unique in their own right....And this is why I LOVE music.
Take a listen guys and tell me what you think? And PLEASE listen to the high note that Edmund hits; as well as, how The Sylvers make their voice echo/vibrate in unison... CRAZY!
PEACE
♥