The month of October, every week, I will be doing a post dedicated to the show
Soul Train
. For all of those who are not aware, Soul Train celebrated its 40 year anniversary since the airing of their first episode on October 2nd, 1971. And here at

Purpleskyyys

, it is a must that I celebrate this.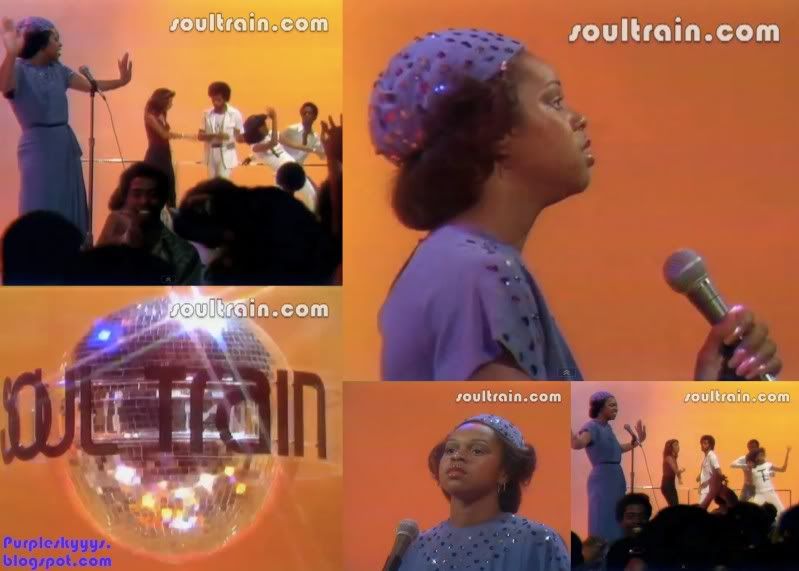 Not only am I a fan of the show, but I too remember getting up on Saturday's at 12 (this was in the 90s) to watch Soul Train. This was after Don Cornelius, the founder and host of the show, had Shemar Moore hosting the show. Even after Soul Train's classic and most legendary years throughout the 70s into the early 80s, you could still count on watching this show to see what new dances were hot, what the style was and what new music was popping.
And with that being said, this week I am paying tribute to
Deniece Williams's
1976 performance to her song,
Free
. This song is probably one of my favorite songs and really exemplifies the kind of range I would love to have as a singer. So I automatically fell in love with this performance. I love the color tones on the set, the random yells from the dancers in the crowd and just how beautiful and elegant Deniece looks.
(P.S. I love her nails
)
Enjoy this performance guys. And I wish you all
LOVE, PEACE & SOUUULLLLLLL
!