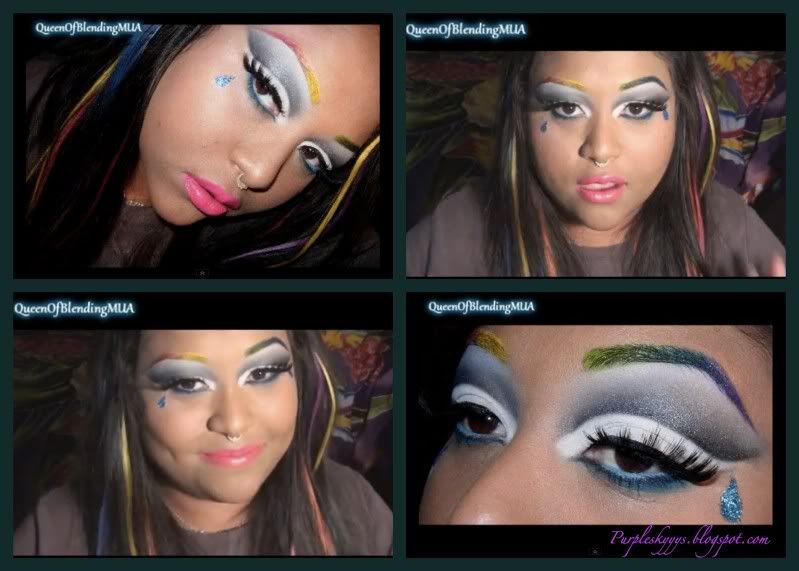 I would love to look like this.
The Queen of Blending
(Lauren), a creative and very imaginative makeup artist, created this amazing look based off of inspiration from the cartoon character,
Rain
bow
Brite
.
Adorable, right? I totally forgot about Rainbow Brite, to be honest with you... So I could not re-call who she was trying to portray through her makeup. And after doing her makeup, she even said that she realized that it came out a little different than the way she expected it to...But loves it the same way, and so do I.
She calls is "Gangster Rainbow Brite", but I call it dope ass techniques. Guys, if I post pictures of myself November 1st and I have random blotches of makeup all over my face because I attempted to be Rainbow Brite...
DON'T JUDGE ME!
lol
Check her out!
(I

♥

the streaks in her hair)
QueenofBlending
Youtube Channel
QueenofBlending
Website