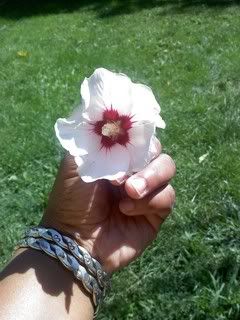 Hey, guys!
I hope that everyone had an excellent weekend. Today has been very chill for me. Just sitting back, relaxing and meditating over my past week and preparing for Spring Break which I am very excited for. I cannot wait to go home and spend time with my family and friends, shop and just be in a familiar place.
Do you all have any special plans for the break? If not, live it up wherever you are and don't forget to always set aside some time each day for yourself;
its a must!!!
The song that I am posting is a song that really helped me out through some tough times. And the lyrics speak for themselves....such a positive and uplifting song.
Have a great week, yall! Blessings and love!
♥